Kitchen Elegance
Poole Showroom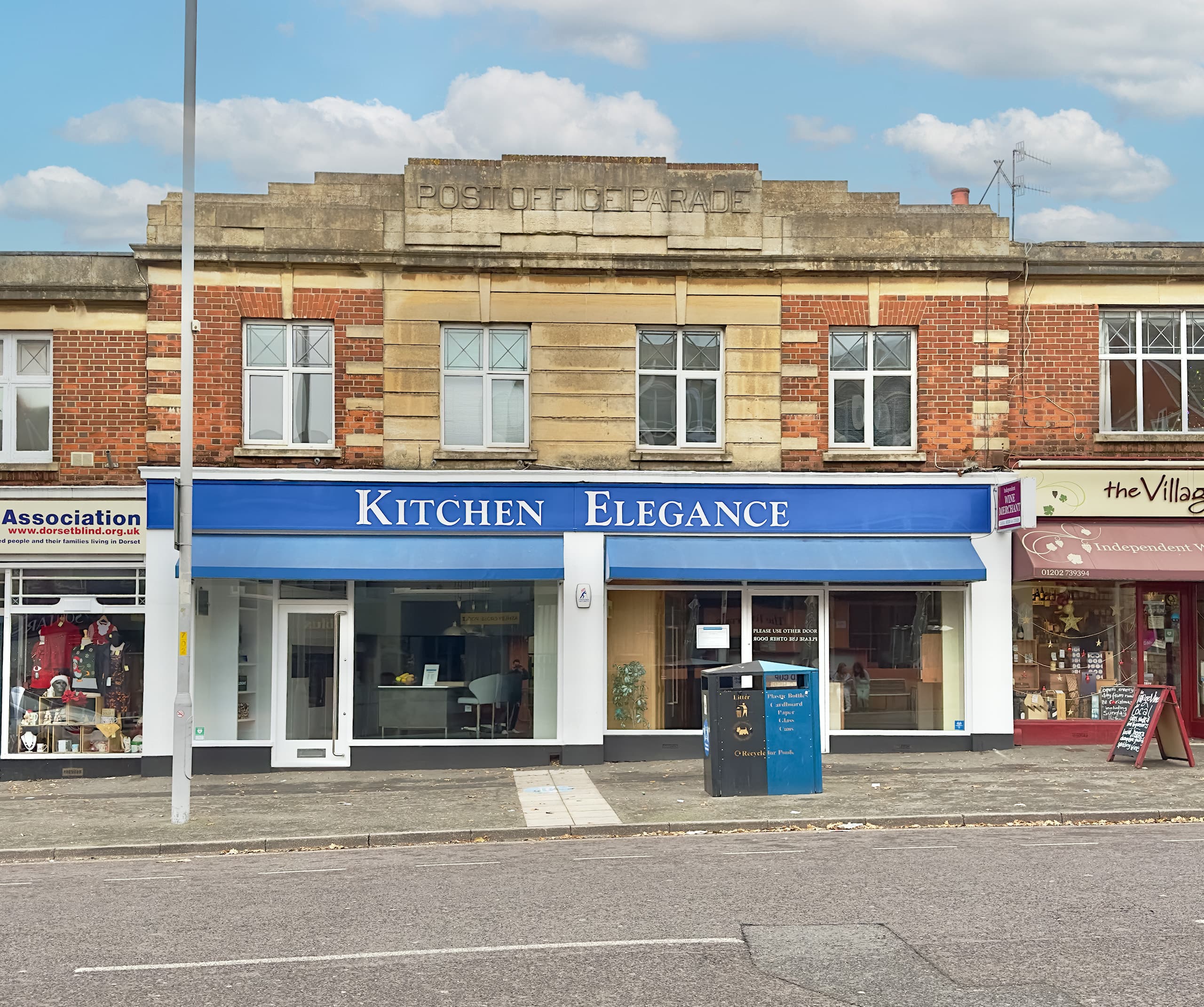 Ashley Cross
19-21 Bournemouth Rd.
Poole BH14 0EF
Directions
Planning your visit
Our opening hours are Monday to Friday 9am to 5pm, and Saturday 9am to 4pm.
Browsers are very welcome during these hours, however if you wish to discuss your project with one of our designers then please call on 01202 740630 and make an appointment to ensure that we have someone available to assist you.